TOMSLEAD – Bogo helmet review from various brands are sought after by many people, especially young people, because they are cool, aesthetic, and stylish at lower prices than other types of helmets. Not only are local products, good quality, bogo helmets are also provided by well-known brands from abroad. If you are interested, you can choose products from Cargloss, NJS, JPN, Igloo, Bell, Zeus, and other brands.
Illustration of Bogo Helmet/Brand Cargloss
The best bogo helmet brands also provide products that can be used by women. Sometimes the designs are universal, but there are also feminine color bogo helmets on the market.
How to Choose a Good Bogo Helmet
In order to get a good and satisfying quality product, there are several things to consider when choosing a product from a variety of good Bogo helmets.
1. Know the material chosen to make a bogo helmet
Just like a product in general, the best various brands of bogo helmets also make their products from several different materials. Bogo helmets certainly have an outer part commonly known as a shell made of ABS (Acrylonitrile Butadiene Styrene), Tri-Fiber Composite, or Full Carbon. Of course, the three materials have differences.
ABS is a plastic material that is affordable but can last a long time. It is often chosen to make flat-glazed bogo helmets. Meanwhile, the Tri-Fiber Composite, which is the result of a combination of fiber, Kevlar, and carbon, can make the helmet's weight lighter than products made from ABS. Even so, the material has good resistance to impact. Well, another material that is usually chosen by the best Bogo helmet brands is Full Carbon, so that the helmet has a lighter weight but is still strong and safe to use.
2. Check the parts of the Bogo helmet one by one.
Usually, the Bogo helmet brand will make different helmet models to meet the needs of its consumers. You may find products that are sold It is plain without a pet and a visor, but their use can be modified at will, for example by using goggles. If you want to buy a bogo helmet with a pet without a glass, there are also many on the market. There are a few brands that sell their products complete with clear, black, or rainbow colored pet and visors so you can immediately wear them safely and comfortably.
In addition, other parts of the Bogo helmet that need to be checked include the straps and foam. Well, there are types of helmet straps that use the Double D-Ring model with two irons shaped like the letter D. In addition, there are also Quick Release Buckle models that require you to attach the iron to the buckle until you hear a clicking sound, or Micromatic Buckle models that have a serrated strap. Of course, every best bogo helmet also adds thick foam on the inside which needs to be made sure it's easy to remove for cleaning from bacteria and fungi.
3. Choose a helmet size that matches your head size.
Those of you who buy a bogo helmet at the store can try it directly on to make sure it's too small, appropriate, or too big. Meanwhile, this cannot be done when buying products online. Well, usually information about the size of the helmet being sold is written in the product description column. Generally, the best Bogo helmet brands will make one type of helmet in different colors or sizes.
Usually the information is written in the letters XS, S, M, L, XL to XXL along with details of the size of the head circumference. Well, if you have a head circumference of 53-54 cm, it will be more suitable for products from the Bogo helmet size XS. Meanwhile, the head circumference is 55-56 cm for size S, 57-58 cm for M, 59-60 cm for L, 61-62 cm for XL, and 63-34 cm for XXL.
4. Check the originality of the Bogo helmet.
In order to get a product from the best Bogo helmet brand that is genuine or original, you need to check its authenticity first. There are several ways that can be done, one of which is scanning a barcode or product serial number. In addition, you can also check the material of the pad, visor, foam, helmet buttons, and the material for writing the name of the product or brand. The pet parts are generally matte black and the visor of the original Bogo helmet is made using polycarbonate material, which is flexible and does not crack easily.
The best bogo helmet manufacturers will, of course, provide soft and thick foam to make it comfortable to use while protecting the head. Well, the other part of the original Bogo helmet is the buttons that say Bogo or the brand name. The text will usually be embossed, but the The color is the same as the buttons. Every Bogo helmet is certainly equipped with a brand or logo to make it easy to identify, but make sure the brand or logo writing is not easily removed like a regular sticker.
5. Make sure the helmet you choose has a safety standard logo.
If you have seen the SNI writing appear on a helmet, then you can be sure that the product is in accordance with the safety standards in Indonesia. Of course, the best Bogo helmet brands will sell SNI products. But because the quality of the product is high and the price is expensive, sometimes there are people who make products at low prices without paying attention to this point. For safety and security while driving, you must use an SNI bogo helmet.
Bogo
Recommendations
Helmets Best 10.
1. Brand Zeus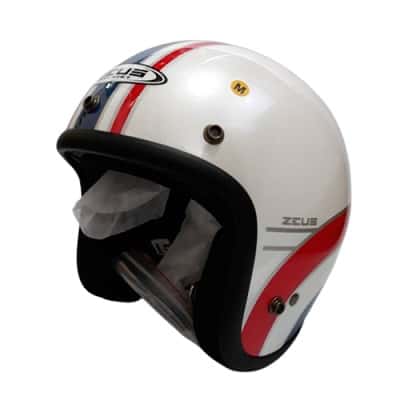 One of them is Indonesia. Zeus is one of the brands whose products have been used by many people in various countries. This brand not only provides classic full-face helmets but also sells other types. Some of its products are equipped with ventilation in certain parts, so it doesn't feel stuffy when wearing a helmet.
A heavy helmet can certainly make your neck feel sore, but you won't experience this because some of the products weigh less than 1 kg. Not only ABS, but this best Bogo helmet brand also makes full carbon helmets. The level of security is also high because it meets the standards of ECE, DOT, JIS, CNS, and SNI.
2. Brand Cargloss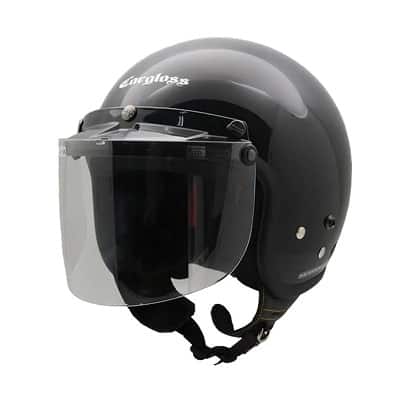 This BOGO helmet brand is produced by PT Mega Karya Mandiri in Bogor and started operating in 2003. The shells of these local products are not made using fiber but high quality plastic. All the trendy bogo helmets owned by Cargloss, of course have gone through a quality control process so that they deserve the SNI (Indonesian National Standard) and BSN (National Standardization Agency) labels. Well, one of the Cargloss products that has been used by Mr. Joko Widodo is the Cargloss CF Retro half face model.
If you want your Bogo helmet to stay shiny and anti-fog, you can use Cargloss Helmet Treatment Anti Fog. No need to worry, this best bogo helmet brand makes products whose paint doesn't fade easily and whose foam part can be removed for washing. The brand writing on the original helmet is not made of stickers, so it will be very durable. Well, make sure the bogo helmet also has buttons that say "Cargloss."
3. NJS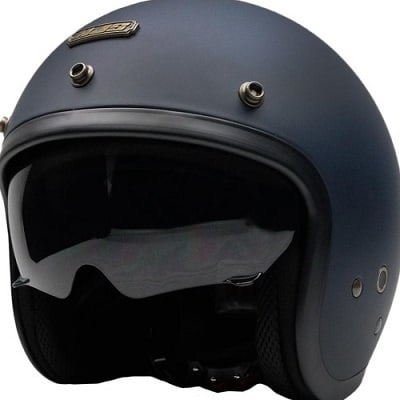 No less than other bogo helmet brands, NJS also releases good quality products at affordable prices. One of the things that distinguishes the NJS brand from others is the attachment of a brand that uses a 3D emblem so that it looks cooler. The newest product is the NJS NX-2, which has a microlock strap lock system and is equipped with black glasses or an inner visor. No wonder that many people call it an anti-slip helmet.
If you prefer to wear goggles, you can attach the strap to the back button so it doesn't come off easily. while the buttons on the front can be used to attach a pet.
4. Bell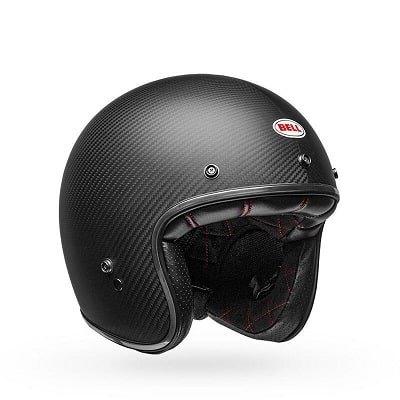 If you are looking for a bogo helmet brand that has been around for decades, Bell could be the right choice. One of the oldest helmet manufacturers provides a variety of helmet sizes ranging from XS to L. Not only that, the color choices are also varied, including black, white, silver, and many more.
This Californian brand also sells classic-style helmets with flat glass and convex glass. Well, one of the materials chosen by this best Bogo helmet brand is carbon. Meanwhile, the liner is made using a material That dries quickly so that it can inhibit the growth of odor-causing bacteria and fungi.
5. JPN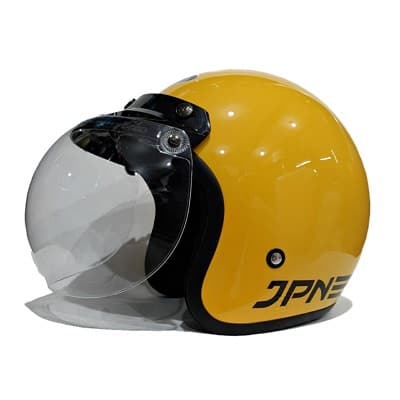 One of the favorite Bogo helmet brands for Indonesians is JPN, with various designs. There are helmets in black, red, blue, purple, gray, and many more. Well, the finishing is also different. There are matte and glossy matte helmets. Of course, you can choose it according to Use your taste to appear more confident when traveling using a Bogo helmet.
Not only that, the size of the Bogo helmet also varies, so it can be used by many people. If you manage to buy a product from the best bogo helmet brand, then the original product must have thick foam that is comfortable and easy to remove for washing. Of course, the Bogo helmet is not heavy and has an SNI label on the shell.
6. Igloo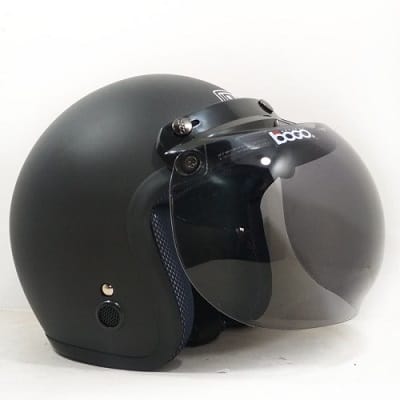 Another recommended Bogo helmet brand is Igloo, which already has SNI standards. In addition, this brand also makes anti-theft products because they are equipped with an iron sling that cannot be cut. That way, the helmet will remain safe even though it is attached to the seat. Then, the interior also has thick, soft foam, so it is very comfortable to use.
Products from the best Bogo helmet brands are also sold complete with original Bogo pet and visors or scratch-resistant glass. This can be seen from the bogo writing sticker that is affixed to it or the embossed writing on the other side. Then, the buttons on the Igloo helmet also have the words "bogo" on them.
7. RIMC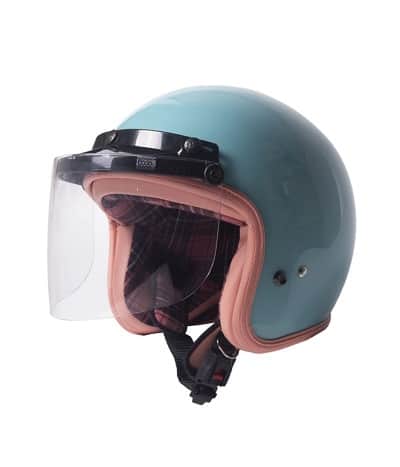 One of the advantages of this best bogo helmet brand is that it sells a series of products specifically for women, Sada Rosa. There are several adorable color choices, namely pastel pink, pastel cream, blue pastel, purple pastel, white pastel, and pastel tosca. Besides ABS, RIMC also chose synthetic leather lining and flannel so that the helmet would become more fashionable.
The Sada Rosa product is sold complete with an original bogo pet and visor, straight glass type, and uses a Micro Click Premium helmet strap. However, you can still add goggles and attach the strap to the back of the helmet.
8. Brand INK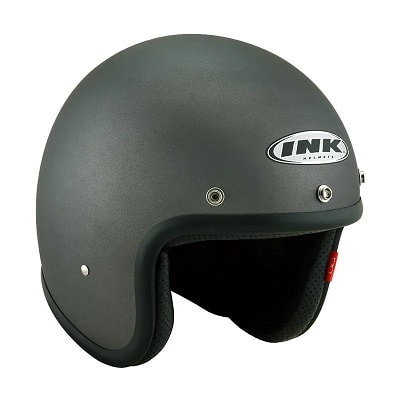 The majority of people must be familiar with this brand because of its popularity and high product quality. One of the product series provided by INK is the A70, with three classic style open-face helmets. variants. These helmets include Classy, ​​Solid, and UNO, which are not equipped with a pet and visor. However, you can use special glasses to keep your eyes safe from dust, dirt, or even animals that can make your eyes squint.
9. BMC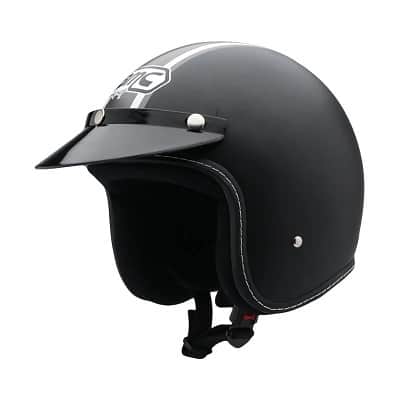 Tarakusuma Indah, or Tara Group, is the owner of this bogo helmet brand, which also produces INK helmets. Well, the helmet series offered is Buddy, with five kinds of choices, including Since 1995, Line, Snooker, Scooter, and Americana. In addition, the colors and designs offered also vary, so that you can more freely choose the product you want.
The BMC bogo helmet is made using ABS, so it is light in weight and suitable for everyday driving. Just like the others, this best bogo helmet brand also chooses a Quick Release Buckle strap. However, BMC Buddy products are sold only with an additional pet to protect the eyes from the glare of the sun.
10. RSV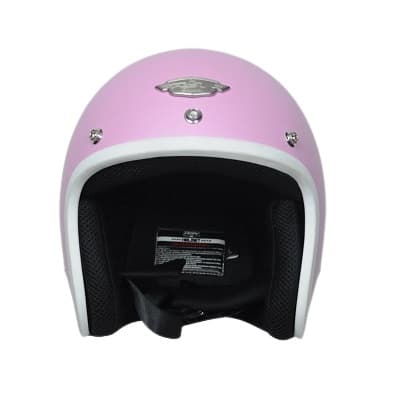 Driving safety really needs to be prioritized so that helmet products must meet safety standards, at least SNI. However, this bogo helmet brand has also managed to meet the DOT standards of the United States and ECE of Europe. Therefore, the quality of products from RSV does not need to be questioned. Well, the classic helmet sizes sold by the best Bogo helmet brands start from M to XL with a choice of various colors, one of which is pink doff.
Just like the others, this RSV also uses pure full abs material, which means the classic helmet weight of 1.1 kg. In addition, all the foam can be removed to keep the helmet clean. Meanwhile, the Chinstrap Double D Ring was chosen by this brand to increase the safety of its users.
Tips for Caring for a Bogo Helmet to Stay Good & Not Get Damaged Easily
Here are some tips that you can use to care for the products from the best Bogo helmets so that they are not easily damaged and are more durable in use.
1. Avoid using a helmet when the hair is still not dry
Urgent things sometimes do happen out of plan, so it will often make you have to keep going even though the hair is still not completely dry. For example, you wake up late, so you will be late for campus or work if you don't leave immediately. Even though it's from the best bogo helmet brand, it's likely that it will be damaged more quickly if you use a helmet like that often. Therefore, it is better to avoid it so that your favorite helmet does not smell and get moldy or immediately hang it in the sun to dry quickly.
2. Immediately wash the helmet after being exposed to rain
It is undeniable that rain water also has the potential to make the bogo helmet dirty. Therefore, it would be better if you washed it immediately to keep it clean when stored. The washing can be done by rinsing the product from the best bogo helmet brand using clean water, then drying it with a chamois. If you want it to smell better, you can add soap or use helmet perfume after it dries.
3. Make sure you store the helmet in the right place.
Another thing that can be done to care for products from the best bogo helmet brand is to store them in the right place. Well, you can use a helmet holster, put it in a cardboard box, or directly store it in a special helmet cabinet. That way, the amount of dust that sticks to the bogo helmet can be minimized.
Conclusion
Various brands of the best bogo helmets are sought after by many people, especially young people, because they sell cool, aesthetic, and stylish helmet models at lower prices than other types of helmets. However, you still need to consider several things, such as material, helmet parts, size, product originality, and the SNI logo. After that, choose the product from the Bogo helmet brand that you want and carry out regular maintenance so that the helmet is not easily damaged.
Read More: